ISO 22000 Food Safety Management System (FSMS)
Number of companies who have benefited from our services for ISO & bizsafe
A Food Safety Management System that is designed to help organisations to meet the requirements and combines the following generally recognized key elements to ensure food safety along the food chain, up to the point of final consumption:
— Interactive communication;
— System management;
— Prerequisite programmes;
— HACCP principles
This International Standard integrates the principles of the Hazard Analysis and Critical Control Point (HACCP) system and application steps developed by the Codex Alimentarius Commission. By means of auditable requirements, it combines the HACCP plan with prerequisite programmes (PRPs). Hazard analysis is the key to an effective food safety management system, since conducting a hazard analysis assists in organizing the knowledge required to establish an effective combination of control measures. This International Standard requires that all hazards that may be reasonably expected to occur in the food chain, including hazards that may be associated with the type of process and facilities used, are identified and assessed. Thus it provides the means to determine and document why certain identified hazards need to be controlled by a particular organization and why others need not.
Benefits of ISO 22000:2018
Management tool like ISO9K but adapted to suit the food & beverage industry
Merge multiple food requirements into one management system
Greater confidence in customers, added prestige to company
Internationally recognized as the food safety standard
Company guarantees safe product and process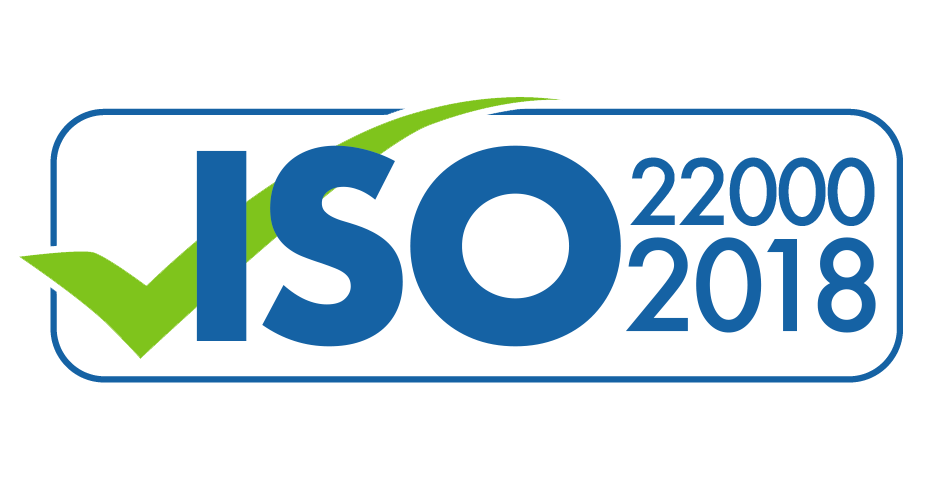 Funding Available for Singapore SMEs for ISO 22000 (FSMS)
The Capability Development Grant (CDG) is a financial assistance programme aimed at helping Small and Medium Enterprises (SMEs) in Singapore defray up to 70% of qualifying project costs, relating to consultancy, manpower, training, certification, upgrading productivity and developing business capabilities for process improvement, product development and market access. SPRING's enhanced funding support of up to 70% would be effective for three years until 31 March 2018.
– Food safety for public health is a global concern;
– HACCP  – Hazard Analysis and Critical Control Point was released in the USA in the 60's for food safety in the space programme; this remains inconsistent by country – with great variability.
– ISO 22000   – a Food Safety Management System model – for management and assurance of safety and suitability of foodstuffs – was first released on Sep 01, 2005; this is internationally more consistent with Codex adoption, with WHO • FAO supports.
– it applies to any industries in the food chain that deal with food preparation, processing, manufacturing, packaging, storage, transportation, distribution, handling or offering for sale or supply of foodstuffs.  It primarily deals with food safety in the food processes.
– it applies to any food organisation who is interested to see an management system in place – to prevent and control the food hazards including food contamination – so as to assure and improve food safety.
– A scientific, rational and systematic approach to identify, assess and control of food-safety hazards – from raw materials, production to final product use – with SYSTEM set up for MANAGEMENT to assure & improve food safety.
– Public health incidents may cost an organization its entire business Confidence to customers and consumers  Increased market share and revenue  Better cost-effective control of foodborne hazards  Easy entry to international trade  Compliance to legal requirements  Integration with other management systems (e.g., ISO9001:2000 for food product / service quality)
Enterprise Development Grant (EDG)
Check your eligibility for Enterprise Singapore's Enterprise Development Grant (EDG)! To qualify for the EDG, you need to:
Be registered and operating in Singapore
Have a minimum of 30% local shareholding
Be in a financially viable position to start and complete the project
These applications will be assessed by Enterprise Singapore based on the project scope, project outcomes and the competency of service provider. Support level:
SMEs up to 70%; non-SMEs up to 50% of qualified costs
Certification fees are a supportable cost component
What can CCIS do for you?
CCIS provides consultancy services to guide your organisation through the stages of development, implementation and trial audit. We also assist clients in applying for the CDG grant.
Contact us  today for a no-obligation quote!