ISO 27001:2022 Information Security Management System (ISMS) | Singapore
Number of companies who have benefited from our services for ISO & bizsafe
ISO/IEC 27001:2022 is relevant to all industries in Singapore at this time in this day and age. How do you keep your organisation's and customers' data confidential? How do you prevent data theft and implement a sound management system to assure customers about your Information Security risk management?
Go beyond technical expertise in your own work and attain management excellence with ISO 27001:2022!
What is ISO 27001?
ISO 27001 is an international standard under the ISO/IEC 27000 series, which encompasses a range of standards dedicated to information security, cybersecurity, and privacy protection.
Specifically, ISO 27001:2022 specifies the requirements for establishing, implementing, operating, monitoring, reviewing, maintaining and improving a documented Information Security Management System (ISMS) within the organisation's overall business risks.
It specifies requirements for implementing security controls customised to the needs of individual organisations in Singapore or part thereof. ISO 27001:2022 is designed to ensure the selection of adequate and proportionate security controls that protect information assets and give confidence to interested parties.
Why do you need ISO 27001 in Singapore?
There are several reasons why organisations in Singapore should pursue ISO 27001:
Cyber resilience: ISO 27001 helps organisations identify and manage information security risks to valuable data, enhance cyber resilience and prevent costly breaches.
Corporate reputation: The certification demonstrates your company's commitment to best practices in information security, strengthening your image as a partner that can be trusted. 
Compliance: ISO 27001 helps businesses meet legal, regulatory, and contractual requirements related to data protection and privacy, thus mitigating the risk of fines and penalties.
Requirement for ISO 27001 in Singapore
In Singapore, the following requirements need to be met for the ISO 27001 certification:
Organisational context: Define the scope, external/internal concerns and interested parties.
Leadership: Establish top management tasks, information security policy, and roles.
Planning: Set objectives, assess risks, define risk treatment requirements and statement of applicability requirements.
Support: Determine needs and provide the appropriate resources, establish clear communication channels, and conduct relevant training to meet these needs effectively.
Operation: Determine how to implement risk assessment, treatment, controls, and processes.
Monitoring and measurement: Establish criteria for monitoring, analysis, evaluation, internal audit and management review.
Improvement: Establish the standards for nonconformities, corrections, take corrective measures, and seek continuous improvement.
Which Organisations Can Apply for ISO 27001 Certification in Singapore?
The following parties in Singapore can apply for ISO 27001:
Companies that handle sensitive information, regardless of their size or industry. 
Businesses seeking to expand and attract new clients.
Contractors aiming to secure projects that require ISO 27001 compliance.
How to Get Certified for ISO 27001 in Singapore
The ISO 27001 certification process in Singapore involves several key steps:
Learn about the ISO 27001 standard and understand its requirements.
Develop an ISO 27001 project plan with the help of an external consultant like CCIS.
Perform a risk assessment and gap analysis to identify information security risks and evaluate compliance with the standard.
Train your employees on ISO 27001 requirements and obligations.
Document all evidence and store it securely.
Implement the ISMS and undergo a certification audit by a certification body.
Continuously monitor and remediate any discrepancies to maintain compliance with the standard and ensure continual improvement.
Benefits of ISO 27001:2022
ISO 27001:2002 provides stakeholders with confidence in knowing that your systems are secure and their data is protected.
Ensures that legal obligations are met.
Ensures that confidential information is kept secure.
Gives your company a competitive edge by being a pioneer in the Singapore market.
Allows your organisation to go beyond technical expertise and attain management excellence.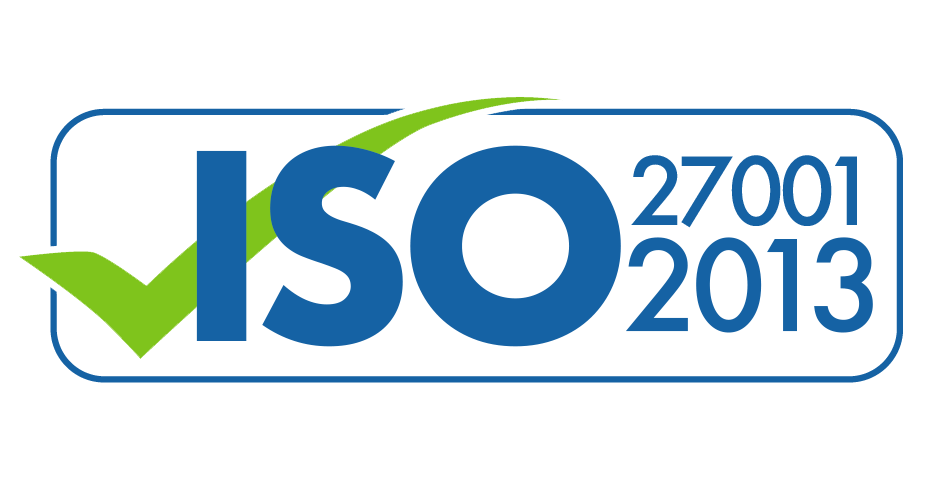 Enterprise Development Grant (EDG)
The ISO 27001:2022 certification is eligible for subsidies under the Enterprise Development Grant (EDG) from Enterprise Singapore.  To qualify for the EDG, your organisation must:
Be registered and operating in Singapore
Have a minimum of 30% local shareholding
Be in a financially viable position to start and complete the project
Enterprise Singapore will assess these applications based on the project scope, project outcomes, and service provider competency. Under the EDG, organisations are entitled to the following subsidies:
SMEs up to 50%; non-SMEs up to 30% of qualified costs
Certification fees are a supportable cost component
CCIS Is Your Trusted ISO 27001 Consultant In Singapore
CCIS provides consultancy services to guide your organisation through the stages of development, implementation and trial audit. We also assist clients in applying for the EDG grant for their ISO 27001:2002. Additionally, our professional consultants have assisted over a thousand companies in achieving their ISO ambition.
Contact us today for a no-obligation quote!
CCIS was first incorporated in Singapore in 1992 as an international group to provide independent TRAINING, CONSULTING & AUDITING of management systems for on-time certification of client organisations across industrial and commercial sectors in the region. With a paid-up capital of S$400,000 in Singapore, CCIS identifies itself as an independent group of international management systems & risk-management trainers, consultants & auditors. Read more about us here.