Develop a Workplace Safety & Health Management System (WSHMS) Implementation Plan – bizSAFE Level 4 (Synchronous E-Learning)
TSC Code: WPH-WSH-4086-1.1 Workplace Safety and Health System Management / Course Ref: TGS-2021001842
Why should you get certified for bizSAFE Level 4?
The bizSAFE Level 4 Course provides learners with the knowledge and skills to be a WSHMS Program Lead so that the organisation can develop a WSHMS implementation plan to meet the requirements of Singapore Standard (SS) 506 and risk management code of practice. It entails reviewing the organisation's current WSH policy, risk management plan, WSH objectives and programmes. It also includes establishing frameworks for WSH management programmes and emergency preparedness and response plans in accordance with organisational safety and health needs, legal obligations under the WSH Act and other requirements. At the end of this bizSAFE module, the organisation will be awarded with the WSQ Statement of Attainment in recognition of bizSAFE (level 4) by the Workplace Safety and Health Council.
Who should apply for bizSAFE Level 4?
The occupations that this unit would be relevant to include but are not limited to:
Management
Health and Safety personnel
Line supervisors
bizSAFE Level 4 Course Content
Introduction of Workplace Safety and Health Management System
Review WSH Policy and Risk Management Plan for Deficiencies
Apply Hazard Identification and Risk Assessment Methodology
Comply Legal and Other Requirements in Singapore
Set WSH Objectives and Determine Specific Programme(s)
Establish WSH Management Programme Framework
Establish WSH Resources, Roles, Responsibility, Accountability and Authority
Establish WSH Awareness and Training Programme
Establish WSH Communication Procedure
Establish WSH Documentation System
Develop Operational Control to Manage the WSH Risks to an Acceptable Level
Establish a Framework for Organisational Emergency Preparedness and Response Plan
Develop Performance Measurement and Monitoring Procedure to Monitor and Measure WSH Performance
Evaluation of Compliance
Develop Processes for Investigation and Reporting of Accident/Incident
Control of Records
Establish an Internal Audit Programme
Conduct Management Review of WSH Management System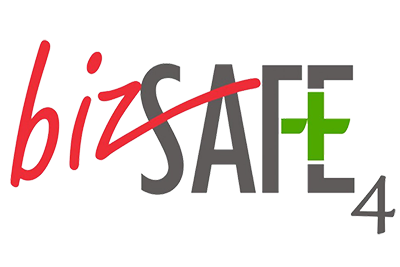 Apply For bizSAFE Level 4 Now
To apply for bizSAFE Level 4, register via our
course registration form
and we will be in touch with you about the next steps.
If you have any queries, please contact us.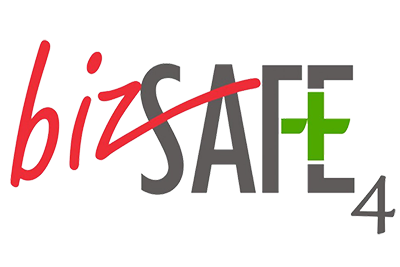 Full Course Fee
Companies not applying for funding

Non-Singaporean / Non-Singapore PR / Non-Company Sponsored
SMEs
Companies applying for funding

SMEs sponsoring their Singaporean / Singapore PR employees
Non-SMEs
Companies applying for funding

Non-SMEs sponsoring their Singaporean / Singapore PR employees
Terms & Conditions:
The costings above are inclusive of GST
If your company profile is classified as an SME with SSG, 

70%

 of the course fee (before GST) is funded
If your company profile is classified as a non-SME with SSG, 

50%

 of the course fee (before GST) is funded
Upon receiving your application, we will perform the grant application for you (for eligible participants)
If a participant fails the course or fails to meet the 75% attendance, your organisation will not be eligible for funding for that participant and CCIS will also bill your organisation for the full course fee for that participant
Retests are permitted once per participant and priced at S$108 w/ GST per participant (not eligible for funding)